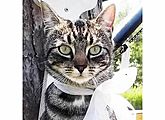 South Shore, NS, Canada
Too Much Of A Good Thing Can Be Wonderful ! Many Items On Sale Do Visit ! :)
Favorite Links
Serving the Online Community Since 1998

Shop . Sell . Relax
Antiques & Art . Vintage Collectibles . Jewelry

Antique & Estate diamond & gemstone jewelry: Rings, Necklaces, Bracelets. Cartier, VCA, Tiffany ...


Cherry-Picked Antiques and Collectibles.


Specializing in China, Collectibles, Vintage Jewelry & Rare Treasures For Your Eclectic Collecting. Do Visit I have !!!!


Your 1-Stop Shop for Fine and Diverse Vintage, Antique and Artisan Jewelry at Incredible Prices. Do Visit for that very special treasure!!!!


Colorful vintage jewelry selected with care for discerning collectors . Do Visit!


Lovely Vintage Jewelry Treasures Do Visit !


Do Visit Paula for Fabulous Treasures, Quality Antiques and Collectibles


Do Visit Linda for Vintage Luxury Shop Items Luxury Wrapped Free Reasonable Offers Welcome!!! Wonderful!!!! :)


Do Visit Beth for Fun, funky & some pretties too, very affordable prices!


Vintage Costume Jewelry.Designer Signed, Hattie Carnegie, Har, Chanel, Miriam Haskell and more....


Collectibledetective "Western Antiques" And thousands more links to old vintage antiques online. Find antique dealers, appraisers, collectors, clubs and more at CollectibleDetective.com.


Take a trip back to the nostalgic past viewing our vintage and antique beauties. Do Visit and mention we sent you!


Featuring Dazzling Costume Jewelry and Timeless Treasures for Yourself or a Unique Gift! Do Mention We sent you!


An Interesting mix of Antique & Vintage Art, Needlework, Pottery, Glass, Books, Tins, Tole, Shells treasures! Do Visit


From fine antiques to fun and funky vintage treasures. Great tins, wonderful horse and dog things! A Wonderful Shop Do Visit !


The Bay Hammock Company, located in Seabright, Nova Scotia, makes hand made hammocks, hammock swings and custom-size shade sails which are sold across North America. Do Visit!


Specializing In Country Primitives, Collectibles & Old Advertising Since 1996 Exclusively on Ruby Lane. Do Visit Julie for that something Special!


Selling art, antiques & unique collectibles. Do Visit as they are Running a Huge Sale To Fund a Second Adoption !!!


A Shop with a Big Heart !! Do Visit Debbye where you will find antiques, vintage, artwork & many dog related items. Please read Bailey Ann's Story it will touch your Heart!


Offering vintage and antique dolls, jewelry and other choice items at incredible prices!


Beautiful Collectible Vintage Jewelery- Sherman, Regency, Continental, DeMario just to name a few


Vintage Bakelite & Plastic Jewelry from the 1920s to the 1960s.


Do Visit Jenifer at her lovely on-line shop which offers Estate Items Added Daily from the Heart of California!


An eclectic mix of antiques, prints, postcards, vintage decorative arts and just neat stuff. Do Visit!


Providing Top Quality Genuine Gemstones At Unbeatable Prices Whether you're looking for a certified corn-flower blue sapphire, or a unique yet affordable tourmaline, you can be sure that BUY GENUINE GEMSTONES has something for everyone.


A little bit of everything from a Coachman's Belly Warmer to Jewelry...Do Visit!!!


Delectable Treasures For Eternity: Fine Jewelry & Appraisals, Diamonds, Gems, Watches, Rare Books . Do stop in for a Visit as you will find many Wonderful Treasures!


Visit this GR8! Shop! Vintage and Collectible Jewelry at Affordable Prices.


Great Vintage Bakelite Jewelry,Celluloid,Art Deco,Victorian,14K,Sterling,Bakelite Flatware& Dolls to name a few ! Do Mention we sent u!


Great glitz at reasonable prices. We strive to find the finest costume jewelry to sell to you.


Please visit!! A Wonderful site with many Links to Exciting and Beautiful Items!


Visit this site for many wonderful treasures. I am a happy customer and you will be also!


Please visit! A wonderful charity to help our Kitty Cat Friends. A Lovely Site with HEART!!


Original Artisan Jewelry with Beauty and Flair! Necklaces, Bracelets, Earrings, Anklets, Bridal, Men's and Children's Jewelry of Stone, Please visit lovely items! Pearl, Crystal, Glass, and Sterling.


Specializing in vintage linens, costume jewelry, pottery, and all things unique!


Unique Collectibles & Antiques Packed Home to the Nest ! Do Visit for that Something Special !

Add a link to me!