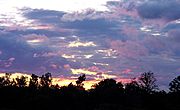 Lee's Summit, MO
Beautiful Fine Living Accents for your Home. Welcome to our Home. Welcome to Timber Hills Antiques.
Favorite Links
Serving the Online Community Since 1998

Shop . Sell . Relax
Antiques & Art . Vintage Collectibles . Jewelry

Antique Marks - Your one stop resource for everything antique. Including pottery marks, porcelain marks and everything antique or collectable. Over 10,000 antique marks and trademarks with superb quality images to illustrate examples of antique manufacturers products. The antique marks site is your easy to use online reference for everything antique.With detailed information on all kinds of pottery marks, porcelain marks, antiques and collectables. Antique Marks includes antique terms, a full antiques glossary and detailed history on well known companies and artist biographies. As well as pottery & porcelain companies and information on caring for antique rugs, carpets, silver and glass. But best of all ... Its all FREE, and at your fingertips 24/7.


Antique Pottery And thousands more links to old vintage antiques online. Find antique dealers, appraisers, collectors, clubs and more at CollectibleDetective.com.


Antique sterling silver specialists. Wide selection of antique sterling flatware and hollowware, antique furniture, antique lighting, lamps, mirrors, fireplace items, collectibles and many more antique items. A great resource for decorators, interior designers, and home owners.


Antique shop offers heirloom and antique estate quadruple silverplate holloware, antique quadruple silver plate, sterling silver, silver flatware, Victorian silver, fine china, crystal, glass and collectible Wedgwood Jasperware accessories for your fine dining and silver collecting.

Add a link to me!