Antiques, Collectables, Jewellery,
Prints and Books.
About
Oban Antiques
Our Service Pledge
I make every effort to respond to all orders within 24 hours, and am happy to guarantee the authenticity of all my items.
About Us
Welcome to my Ruby Lane shop.

I am based on the beautiful West Coast of Scotland.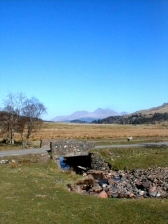 I spent much of my working life as an Antiques Dealer, and have been a collector since I was a child. During all that time I accumulated some large collections and a lot of unusual individual objects. Now I need space, and some of my treasures have to find new homes. Here you will find examples of my enthusiasms - silver and metalware, art glass, jewellery - real and costume, studio pottery, vanity items, books and all the other strange and unusual things which have taken my fancy over the years.
Most of my treasures are of UK origin, but I also have Oriental and European items. Many are antique - Georgian and Victorian - but I also have 20th century Art Deco and vintage items.
If you are thinking of taking a holiday in Scotland, take a look at my Favorite Sites, where you will find some useful links to help you plan your trip.