Offering antique and vintage jewelry, ladies' accessories, and a variety
of vintage items.
About
Grandma's Jewellery Box
Our Service Pledge
Our goal is to make your experience with Grandma's Jewellery Box a wonderful one! Please let us know if there is anything we can do to meet your needs.
About Us

Grandma's Jewellery Box
has been in business since 1999. While we specialize in Antique and Vintage Jewelry, we also carry a wonderful assortment of ladies accessories and other vintage items, including hats, purses, hatpins, perfume and vanity items, and plenty of other fun things!
If you are going to be visiting the Denver area, please come see us at one of the many antique shows we attend.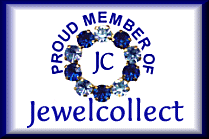 Ellen & Karen
The Mile Hi City
Denver, CO 80229
(303) 426-6240
Email is best way to reach us; call
btwn 9am - 6 pm MST only, please!
View Location
Email Shop