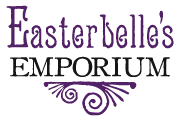 Scottsdale, AZ
Carefully Curated Extra Special Jewelry, Accessories, Collectibles. A Few of Your Favorite Things!
Favorite Links
Serving the Online Community Since 1998

Shop . Sell . Relax
Antiques & Art . Vintage Collectibles . Jewelry

If you are looking for that special vintage garment or accessory to add to your wardrobe, you may well find it at Poppy's Vintage Clothing!


Find us online at Facebook!

Add a link to me!