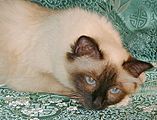 Minnetonka, MN
Antiques - Jewelry - Collectibles - The Odd. The Interesting. The Beautiful.
Favorite Links
Serving the Online Community Since 1998

Shop . Sell . Relax
Antiques & Art . Vintage Collectibles . Jewelry

Home website of Lotis Key, Christian novelist, auhtor of A Thing Devoted and The Song of the Tree.


Gay is well educated in the various costume designers of the 1920's–1970's. Her favorites are Schiaparelli, Vendome, Weiss, Sphinx (England), Trifari (Alfred Philippe), Accessocraft, ART signed bracelets, Boucher, Hattie Carnegie, Castlecliff, Alice Caviness, Eisenberg Original, Har, and Napier (charm bracelets!), as well as glass, crystal and sterling silver from the Art Deco period, unusual and rare sterling silver charms for charm bracelets. Gay's secret passion is Christmas tree pins! Ahh, Eisenberg, Weiss, Hollycraft, DeNicola, Dominique, Lea Stein, Swoboda, Corocraft, JJ, Laguna...


Vintage and New Collectibles


Vintage Collectibles


Postcards - Trade Cards - Antique Photos - Ephemera


Antiques, collectibles, vintage clothing, and more. Returning seasoned dealer on Ruby Lane.


selling collectible smalls such as pottery, crystal, and silver plate as well as vintage signed and unsigned jewelry, gold and silver jewelry.


At Charmed Life we specialize in vintage and antique costume jewelry, featuring top name designers.

Add a link to me!