Silver Shops Directory Alphabetical Listing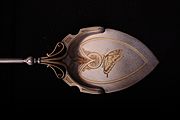 Quality Sterling, Lamps, Porcelain, Prints & Paintings, American Victorian Furniture, and Rare Books
Member since 2014
Sterling Flatware is our passion, but we have so much more! Please don't hesitate to contact us with questions, or requests.
Lisa Curb-DeVore and Charles Curb
11132 Cypress Leaf Drive
Orlando, FL

---

We Specialize in Silverware, Judaica, Jewelry & Antiques.
Member since 2014
Free Worldwide Shipping, Handling & Insurance.
Adam Sender
18 Levanon Street
Netanya, Israel

---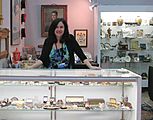 This exciting store is an eclectic "Curiosity Shop" for the Lover of wonderful old things.
Exclusive Ruby Lane Member since 2007
Can we help pick a unique and wonderful gift? We wrap it too if you like. Or maybe something just for you?
Patricia Funt Oxman & Ken Oxman
PO Box 112
New Canaan, CT

---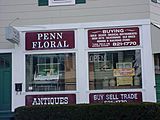 Vintage & Antique Collectibles Jewelry, Gold and Sterling
Exclusive Ruby Lane Member since 2013
Estate Finds
Susan Rafach
591 Bennet Street
Luzerne, PA

---
Specializing in primitives, porcelains, antiques, costume jewelry and unusual collectibles.
Exclusive Ruby Lane Member since 2005
Welcome to our shop! We hope you will enjoy shopping here!
Eileen & Harold Arena
Full address available to customers at time of purchase
Old Bridge, NJ

---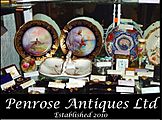 English Antiques. Silver, Porcelain & Watches
Member since 2013
Free shipping and insurance on all items
Rachel Denyer
Penrose Antiques Ltd, Unit 12, Carlton Fine Art & Antiques Centre, Salts Mill, Victoria Road, Shipley, West Yorkshire
Shipley, UK

---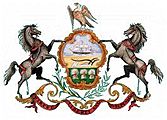 Antiques, Decorative Items, and Fine Art for everyone- from the new collector to the connoisseur
Member since 1999
Featuring Our Once A Year Sale for a limited time only! Click on selected items for incredible savings!
Pia Stratton, Johnny, or Bari
1802 8th Ave. South
Nashville, TN

---
Quality Collectibles & Antiques at Fair Prices.
Exclusive Ruby Lane Member since 2012
Judi & Peter Haberstick
In Vacation Mode
Bloomington, MN

---

Offering a Fine Selection of Antiques and Collectibles Limoges * Prussia * Wedgwood * Fenton * Nippon * More!
Exclusive Ruby Lane Member since 2002
Many wonderful items on sale!
Dennis & Sharon Fisher
63 Chestnut Circle
West Suffield, CT

---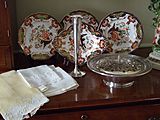 Collectible and antique silver, linens and porcelain.
Exclusive Ruby Lane Member since 2009
HUGE SUMMER SALE !!!! Have just marked many SALE ITEMS to cost or below. Click SALE ITEMS on my home page. New items added.
Linda Jerkins
164 Plum Nelly RD
Athens, GA

---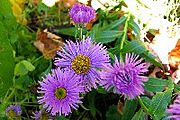 Victorian silverplate, early glass, primitive smalls
Member since 2010
Antiques for collectors at all levels.
John Podner
P.O. Box 120
Volant, PA

---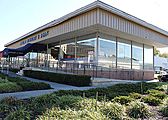 Brian Valdivia
1735 E. Joppa Rd
Parkville, MD

---

A Quality Online Collection Of Fine Antique Smalls With Free Worldwide Shipping From London, England
Member since 2003
FREE Worldwide Registered Airmail Directly from London, England
Andrew Puckering
Address supplied at time of purchase.
London, UK

---

One Of A Kind Antique & Vintage Estate Jewelry, Accessories and Decorative Objects Just For You!
Exclusive Ruby Lane Member since 2008
Stand Out From The Crowd With Unique Antique & Vintage Jewelry & Decorative Items. Reserve Your Purrfect Treasure Today!
Gail Mosher
Address Provided At The Time Of Purchase
Chelmsford, MA

---