Silver Shops Directory Alphabetical Listing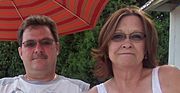 Hello and Welcome to our Shop. John and I hope you enjoy our items! We're always negotiable. Cheers.
Exclusive Ruby Lane Member since 2014
The man who can smile when things go wrong has thought of someone else he can blame it on.
Ann and John Doran
PO Box 6383
Massena, NY

---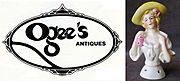 A FUN place to shop for antiques and vintage collectibles! Ogee's Antiques welcomes your visit!
Exclusive Ruby Lane Member since 2002
If you have an item on your Wish List, check your list ofte to see if we have offered you a special, time sensitive discount.
Debra & Robert Helton
1203 Cerramar Ct.
Eagle, ID

---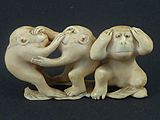 FREE SHIPPING insured tracked airmail : Antiques, Works of Art & Collectibles.
Member since 2013
Andrew Nethercott
South Glamorgan
South Wales, UK

---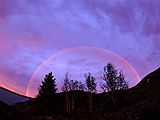 Beyond Rainbow Beautiful
Exclusive Ruby Lane Member since 2013
Mother and Daughter Selling Joy
Toni Goodrick
Please Request
South Euclid, OH

---