Silver Shops Directory Alphabetical Listing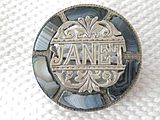 Specializing in Scottish and Victorian Jewelry, China, Silver and Baby Items.
Member since 2008
*SCOTTISH FESTIVAL, Costa Mesa Fairgrounds, CA May 23/24. Bldg 10. Layaway considered**
Janet Ramage
Supplied upon purchase
Southern California, CA

---

Vintage Georg Jensen Jewelry, Flatware, Hollowware and other Scandinavian Design
Member since 2015
Soren Jensen
68 Jay Street, Suite 201
Brooklyn, NY

---

Oink! Oink! See what you've been missing!
Member since 2011
Fabulous Vintage Jewelry - and beautiful items for you and your home.
Rancho Foothill - Christine & Carrie
Address provided to buyers paying with a money order.
La Verne, CA

---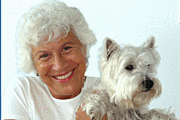 Specializing in fine antique and estate jewelry, art object. and collectibles
Member since 2013
Visit our shop. If you don't see what you want, inquire, we have a wide variety of fine antique collectibles and jewelry
JMS & Eva Ltd
790 Madison Ave. Suite 202 By appointment only
New York, NY

---

Antiques, Silver & Collectables
Member since 2015
40 Years Experience in the Antiques Trade, based in United Kingdom
F. Lischka
Church Road Stow
Newark, UK

---

Large INVENTORY, Prints, Paintings, Flow Blue China, Staffordshire, Transferware, Majolica, Tins
Exclusive Ruby Lane Member since 2002
Enjoying Spring with all the flowers blooming and birds singing. Listing several wonderful purchases recently acquired.
Judith McAllister
Address given at time of purchase.
Greenville, TX

---

Fine Art, Sculpture, Collectibles and Books with Famous Illustrators
Member since 2009
We are back with lots of interesting and unique items. Take a look and see!
Juliet Sullivan
495 Alt. 19 #161
Palm Harbor, FL

---