Silver Shops Directory Alphabetical Listing

We are cleaning out our warehouse, check out all the "SALE" items!
Exclusive Ruby Lane Member since 2007
We will consider offers on nearly all of our items - please contact us!
Erik at E3 Antiques (Checks payable to "EEM")
14135 Apple Tree Rd.
Houston, TX

---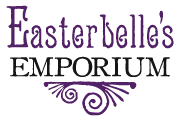 Carefully Curated Extra Special Jewelry, Accessories, Collectibles. A Few of Your Favorite Things!
Exclusive Ruby Lane Member since 2010
Thank you for shopping at Easterbelle's Emporium!
Easterbelle's Emporium
6900 E. Indian School Road #103
Scottsdale, AZ

---

Exotic Sterling Silver, Art Glass, Estate Jewelry and Objects of Vertu
Exclusive Ruby Lane Member since 2013
Great Gift Ideas for Any Occasion! ****Ask About Our Layaway Options***
Eclectic Collections, Inc. / Lee Ann Hunt
P.O. Box 11584
El Dorado, AR

---
Furniture, Art, Silver, Accessories
Exclusive Ruby Lane Member since 2013
Fine 18th and 19th century American and European Antiques
Edwin Skinner
Fairhope
Fairhope, AL

---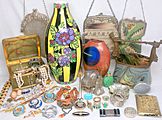 Offering Fine Jewels, Watches, Flatware and More Spanning Mid Century to Edwardian eras
Member since 2013
Layaway Available~ Shopping Made Easy & Affordable~Ask Us For Your Custom Plan~!!
Cheryl Ochinero
73330 El Paseo
Palm Springs, CA

---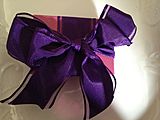 Unique Jewelry, Books & Collectables
Member since 2012
Elana Silberman
P.O. Box 253
New Rochelle, NY

---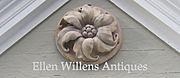 Selling Antiques For Over 30 Years
Exclusive Ruby Lane Member since 2013
Welcome and thank you for visiting my shop. Check often for new items.
Ellen Willens
Available Upon Invoice
Sherman Oaks, CA

---
Quality Antique Estate and Signed Jewelry. Fine collectibles - Always Unique!
Exclusive Ruby Lane Member since 2006
Layaway is Always an Option
Paula Jean Cate
PO Box 1194
Woodbury, CT

---

Centuries of Design, Antiques from around the World
Member since 2014
Eron Johnson
389 South Lipan Street
Denver, CO

---

(240) 578-4451 - Estate Jewelry - Affordable Prices - Full Service Jewelry Store
Member since 2014
Onsite Jeweler - Items Go Quickly! 90 Day Layaway. We accept best offers!
Landis Jeweler
23 S Market St.
Frederick, MD

---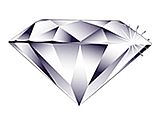 Fine unique jewelry, antiques, silver
Member since 2013
A Walk down memory lane at affordable prices
Estate-diamond exchange
5017 Kanan Road
Agoura Hills, CA

---

Selected Treasures from Georgia's Best Estates
Exclusive Ruby Lane Member since 2010
The Best Time of Year to Find a Little Something for Yourself
Lynn Godshall
4890 Lake Forrest Drive NE
Atlanta, GA

---
Fine antique jewelry and vintage jewelry - Georgian, Victorian, Art Deco and more to explore.
Exclusive Ruby Lane Member since 2005
Sandy Wolson
109 Front St East
Toronto, ON, Canada

---