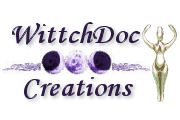 Oradell, NJ
Unique, Hand-Crafted Jewelry Designed with a True Love of the Glorious Gemstones of Mother Earth!
Favorite Links
Serving the Online Community Since 1998

Shop . Sell . Relax
Antiques & Art . Vintage Collectibles . Jewelry

TungBudo.com was created on 5/3/05 to present the martial arts of Shihan Tim Tung. Shihan Tung welcomes you to his site, and hopes you find much of interest to you here. He is a master of many of the Chinese and Japanese martial arts, including Bokuyokan Daito-ryu Aiki-jujutsu, Kendo, and Taiji Quan.


An active member of the HWA (Horror Writers Association), M. R. Sellars is a relatively unassuming homebody who considers himself just a "guy with a lot of nightmares and a word processing program." His first full-length novel, Harm None, hit bookstore shelves in 2000 and he hasn't stopped writing since. He says that the biggest adjustment he has had to make with his writing career is coping with the time spent away from his family while traveling on promotional tours. Still, he approaches it with the same humorously deadpan and occasionally acerbic wit that he applies to life in general. All of the current novels in Sellars' continuing Rowan Gant Investigations saga have spent several consecutive weeks on numerous bookstore bestseller lists as well as a consistent showing on the Amazon.com Horror/Occult top 100. Sellars currently resides in the Midwest with his wife, daughter, and a host of what he describes as "rescued, geriatric, special-needs felines." At home, when not writing or taking care of the household, he indulges his passions for cooking and hanging out with friends.


We're moving almost all our stuff to Ruby Lane, but there will always be a few things that we list on Ebay that are not eligible for listing on Ruby Lane. Check out the CD, Earth Magick, as well as some other odds-n-ends.


Here's a flyer announcing our move to Ruby Lane, and some samples of our work. Thanks for shopping with us!


Our leather cord bracelets were first designed for Thorsten, who plays Zach on ABC's "All My Children." An incredible actor, Thorsten is classically trained and has appeared on stage, television, and film. He is also a fabulous poet, and has his own book of poetry and CD called "From Timber Ridge to Daymer Gardens." I hope you'll visit his site!


A beautiful lady with many roles to her credit, I first met Susan when she was playing Marty Saybrooke Thornhart on "One Life to Live." Susan owns a number of WittchDoc Creations originals!


All things witchy. Everything and everyone you ever wanted to know in the Craft community.

Add a link to me!