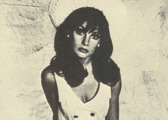 Story City, IA
Live green. Shop vintage.
Favorite Links
Serving the Online Community Since 1998

Shop . Sell . Relax
Antiques & Art . Vintage Collectibles . Jewelry

Past Perfect Vintage Clothing features quality vintage fashion from the Victorian and Edwardian eras as well as the 1920s through the 1960s, including selected Designer clothing. We focus on vintage dresses and suits with wonderful design lines, textures and treatments.


At Damn Good Vintage Clothes the goal is to provide you with a unique selection of affordable mid century vintage clothing, vintage shoes from the 30s thru the 60s. The 70s & 80s are also represented along with vintage sewing patterns.


Whimsical, wearable vintage garments and accessories for ladies and gentlemen, from the Victorian era through the 1970s.


A collection of vintage moments!


Proper Vintage is proud to offer one of a kind womens vintage clothing online from the 1920s to the 1980s; everything the modern woman needs to fulfill her vintage desires!


Come in and find a wide selection of vintage jewelry from stunning Victorian pieces, to collectible sterling silver to loads of mid-century costume kitsch!


We've got TV lamps & vintage luggage! Chrome appliances & mid century modern clocks! Vintage textiles from cozy blankets to collectible quilts & tapestries to kitschy kitchen towels & tableclothes. Check out our funky tiki wares, classic rockabilly accessories, or lounge lizard Vegas style home decor. If its tacky, or classic, we've probably got it, so just ask!


The Vintage Fashion Guild (VFG) is an international collective with members in the USA, UK and Canada. It was founded in 2002 by a group of vintage sellers who first found each other in order to share their passion for vintage clothing. Before too long they were joined by others. It soon became clear that between them, there was a wealth of knowledge that far exceeded any other web-based vintage fashion resource. Therefore, it seemed natural to become that resource, so they did and here they are.


Welcome to Hatfeathers Vintage Clothing! Hatfeathers is based in Moberly Missouri, nestled in Americaís Heartland! Our store operates entirely online, offering you a great selection from Victorian and Edwardian to the 20ís, 30ís, 40ís, 50ís, 60ís and 70ís, 80ís and the occasional retro inspired newer clothing item.


We strive to supply the best vintage clothing to our customers, whether youíre dressed from head to toe in your vintage finery, or enjoy a single retro accessory as a glorious accent!


Fast Eddie's Retro Rags offers killer vintage clothing from the 30s, 40s, 50s and into the early 60s. Because life's too short to look like you just stepped out of the mall.


Unique & Interesting Antique & Vintage Finds - Decorative Glass, Pottery, Porcelain & Collectibles


Vintage Apparel, Jewelry & Collectibles


The style you were meant to wear. . . . Don't forget to check our hats, purses and patterns!


Vintage Lingerie by Olga, Miss Elaine, Vanity Fair, Shadowline~ luxurious vintage nightgowns & slips.

Add a link to me!