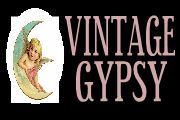 West Sacramento, CA
Specializing in Vintage & Antique Jewelry, Glass and "Smalls", along with Vintage Art Glass.
Favorite Links
Serving the Online Community Since 1998

Shop . Sell . Relax
Antiques & Art . Vintage Collectibles . Jewelry

At a time in my life when I felt little to no hope, I developed a passion for photography. A way to express myself when I felt I had no voice. An outlet. If this Passion of mine goes no further than a mere hobby...that's fine with me. But I have to pursue something more. It has aided in the beginning of the healing. From the beginning the photos, to me at least seemed...not bad. Some even quite good, so I began to spend more and more time shooting. I decided to name my hobby and thought it was only appropriate to adopt the name of Most. It fit so well to me it was more than perfect. I may not yet have the knowledge or know as many tips and tricks as the seasoned Photographer does. But I promise my eye is as sharp as most and maybe more than some. I LOVE WHAT I DO!! Passionately. Thanks for taking the time to read this. If you'd like to read more, please check out my links.

Add a link to me!