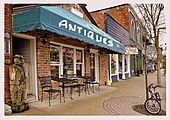 Fort Wayne, IN
Choice AntiQues, Collectibles & Art Glass ~ Truly the Wiser "Investment" ~ Satisfaction Guaranteed!
Favorite Links
Serving the Online Community Since 1998

Shop . Sell . Relax
Antiques & Art . Vintage Collectibles . Jewelry

Victorian Glass, Antiques and collectibles featured in Ruby Lane's shop Timeless Treasures from the Past!


Price Miner
Find the values of your antiques and collectibles!


World Collectors Net, the Web's Premiere Collecting Resource and Portal for Collectors.


Your ONLINE store for Depression Glass, Elegant Glassware, Collectible Glass from the 40's, 50's, and 60's, Fire-King, Kitchenware, and More.


We have one of the largest single store inventories on the internet with 1000s of pictured items in 72 categories of antiques and collectibles.


Antique gallery


A Community For People Who Buy, Sell or Collect Antiques, Collectibles and Art


Add a link to me!