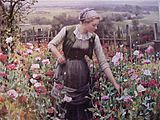 Tryon, OK
Uncommon antiques for the investor, as well as choice collectibles for the clever collector.
Favorite Links
Serving the Online Community Since 1998

Shop . Sell . Relax
Antiques & Art . Vintage Collectibles . Jewelry

Website offering history, identification, repair information and parts for the Ericofon.


Sale bill Barbour Cox Auction September, 27th, Chandler, Oklahoma.


Everything you want to know if your destination is Guthrie! History, shopping, dining, entertainment, museums and a Calendar of Events for the wonderful festivals throughout the year such as the International Bluegrass Festival and the Victorian Christmas Celebration.


Information on how a railway came to be built through the Royal Gorge. Tells of the 'war' that broke out between crews of the the Santa Fe and the Denver &Rio Grande west of Canon City, Colorado, in a race to be the first to build through this magnificent natural obstacle. It is still possible to take a train ride through the Royal Gorge next to the rough track of the Arkansas River. A unique visual experience.


As Daile explains on her website, pop photographica™ demonstrates how the familiar stuff of everyday life that wouldn't ordinarily be appreciated as art often is. It is inextricably linked with vernacular imagery. Visit the Gallery page to see a wonderful range of photographic objects that help to define the genre.


RetroLections focuses on Vintage Kitchenalia and Houseware Collectibles. Emphasis is placed upon quality in this shop. All items are guaranteed original and in collectible-quality condition. Looking for early Fire King glass, or those Nifty Fifties items? If you are 'retro-active,' then be sure to visit this shop!

Add a link to me!