Popover right
Sed posuere consectetur est at lobortis. Aenean eu leo quam. Pellentesque ornare sem lacinia quam venenatis vestibulum.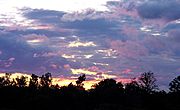 Displaying Items 1 - 3 of 3
SALE Wonderful Rosary Box or Pill Box ~ Medallion of the Blessed Virgin Mary ~ Blue Gem ~ Early 1900?s
$89 USD Sale
SALE Wonderful Vintage Holy Family Shadowbox, circa 1880-1910. 17 1/2'' High,Wooden Framed Box with Chalkware Statue of the Holy Family.
$149 USD Sale