Popover right
Sed posuere consectetur est at lobortis. Aenean eu leo quam. Pellentesque ornare sem lacinia quam venenatis vestibulum.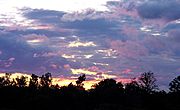 Displaying Items 1 - 3 of 3
SALE Nice Copper/Bronze Bookends with Monogrammed `M' ~ Attributed to Hyde Park by LE Mason Co Boston MA 1930's
$129 USD Sale
SALE Nice Vintage Set of Bronze Bookends ~ Henry W. Longfellow ~ K & O Co." (Kronheim & Oldenbusch) 1895-1939 .
$89 USD Offer