Popover right
Sed posuere consectetur est at lobortis. Aenean eu leo quam. Pellentesque ornare sem lacinia quam venenatis vestibulum.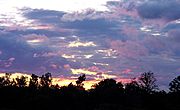 Displaying Items 1 - 3 of 3
SALE Beautiful 18K gold, Sapphires and Diamonds Art Deco Cocktail Ring ~ Marked ITALY
$2,400 USD Sale
SALE Unique and Beautiful 7" Bangle Bracelet ~ 10K Plated ~ with Camphor & Green glass and Diamond.
$359 USD Offer