Popover right
Sed posuere consectetur est at lobortis. Aenean eu leo quam. Pellentesque ornare sem lacinia quam venenatis vestibulum.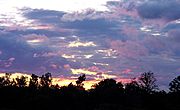 Displaying Items 1 - 4 of 4
SALE French Field / Binoculars / Opera Glasses in Leather Case ~ Iris Paris France 1800s and early 1900s
$109 USD Sale
SALE French boulle document/campaign box. Ebonized rosewood and brass, edge bindings. c. 1840-1870.
$399 USD Sale