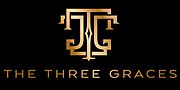 Wimberley, TX
Vintage, Estate & Antique Jewelry & Engagement Rings!
Favorite Links
Serving the Online Community Since 1998

Shop . Sell . Relax
Antiques & Art . Vintage Collectibles . Jewelry

Visit our very own website to view the entire collection of our superb antique jewelry and objects with larger photos and more detail, including sections on learning about the history of Georgian jewlery, Victorian jewlery, and other antique jewlery eras.


A West coast based organization dedicated to information about antique and period jewelry.


An annual East coast conference solely dedicated to classes regarding antique jewelry. An excellent resource for learning about all aspects of antique and period jewelry.


An East coast organization with lectures and information on antique jewelry based mostly in New York City.


An great article showcases our paste jewelry in the online New York Times magazine!


Our jewelry featured in the May Cover Story of Vogue Magazine with Carey Mulligan in "The Great Gatsby". See the video clip preview here. Carey's headband and diamond crescent moon hat pin are ours!

Add a link to me!