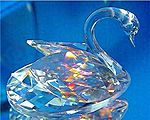 Greater Toronto Area, ON, Canada
From the traditional to the extraordinary!
Favorite Links
Serving the Online Community Since 1998

Shop . Sell . Relax
Antiques & Art . Vintage Collectibles . Jewelry

Visit Twisted Circus for the best in yoga and circus training!


Antiques, primitives, collectibles and assorted treasures. Take a peek!


Carnival Glass, Elegant & Depression Glass, Porcelain, Dinnerware and Unique Collectibles


Catisfaction's Glass Gallery, Uniting quality antique and collectible glassware with passionate collectors.


Country antiques, sewing tools, jewelry, guy stuff and all sorts of interesting and different antiques at very reasonable prices.


Old South Silver is the website of Jerome Redfearn, specialist in antique silver from the south and mid-west. A commercial venture, but with a folksy side, offering interesting information on southern and mid-western silversmiths.


Fabulous shop owned by Penny Henderson, the lovely author of a wonderful new book on antique wedding cake toppers.


Estate & Vintage Costume Jewelry - Fine Vintage Porcelain - Vintage Jewelry Boxes - Vintage Music Boxes - Glass & Glassware - Men's Vintage Jewelry & Collectibles


From you past memories! Grap a cup of coffee and enjoy our vast inventory of yesterday! From Vintage/Antique Jewelry to fine glassware and everything in between.Our goal is to provide our customers with quality products and a long lasting relationship. We accept all major credit cards.


A wonderful site for beuatiful antique and vintage jewelry!


Your source for kitchen collectibles including Fire King, Hazel Atlas, McKee, Jeannette, Pyrex and much, much more.


A unique collection of artisan jewelry with many Hard to Find Gemstones!


Dolls Antique thru Contemporary. Bisque, Cloth, Compo, Hard Plastic, Vinyl, Porcelain, Aritist A Wonderful Array of Antique thru Contemporary Dolls, Reasonable Prices, Quality, Friendly Service, Fast Shipping.


Jewelry, Purses, Books & Other Collectibles of Note


Cathy's Corner. My page address: Specializing in pre 1920 postcards, Victorian trade cards, vintage collectible clothing buttons including Bakelite and more.


Antiques, Antique Victorian Jewelry, Art Deco, Art Nouveau, Vintage Signed and Unsigned Jewelry plus Vintage Mexican Silver, Antique & Vintage Dolls, Toys and Vanity Items


Welcome to Dibble and Dabble!! Various and Unique Antiques, Collectibles and Vintage Jewelry


It's not just about dolls anymore! I am adding antique/vintage textiles, collectible reference books as well as bears and accessories. Check often, you never know what you may find!


Great glitz at reasonable prices.


Vintage costume jewelry, fabrics, & collectibles at affordable prices.


Beautiful website featuring antique and collectible dolls, linens, and other wonderful treasures.


For the best in vintage postcards for collectors.


Wonderful site for ephemera and other great finds, including antique and vintage postcards, sheet music, advertising, and prints.


Collectibles and Antiques, Including Glass, ArtGlass, Depression Glass, Figurines, Jewelry, Books, Pottery, Kitchen Collectibles, Photographica, Dolls, Tobacciana, Ephermera and Paper, Coins, Gold and Silver Coins and Jewelry, including Gold and Silver Statehood Quarter Sets and much more, in an online Catalog with Photo's. A Collecting Community, Forums, Book Reviews, FREE Classifieds, Links and Resources is also available.


Fine and diverse collection of period American and European furniture, paintings, silver, and estate jewelry from the 17th, 18th, 19th, and 20th Centuries. Modernism, Arts and Crafts. Appraising, consigning, and purchasing since1975.


Antiques, Books & Vintage Collectibles to Beautify Life & Help Save the Earth

Add a link to me!