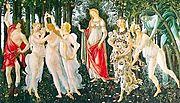 Woodstock, NY
Original handcrafted artisan jewelry adapted from historical styles.
Favorite Links
Serving the Online Community Since 1998

Shop . Sell . Relax
Antiques & Art . Vintage Collectibles . Jewelry

A perfumery like no other. Anywhere. Romantic, Gothic, quirky, mysterious, sumptuous, occasionally envelope-pushing, always wildly original. Influenced by Medieval, Renaissance and all characters historical and mythical.


Amber Delaine has created some of the most haunting and beautiful interpetations of ancient Celtic legend, and the archetypes of Medieval Tarot cards, in collectible ACEO format (art cards, editions and originals). Many thanks to Lady Amber for her permission to use her images in my store.


I don't usually share my bead sources, but Ted's are so wonderful that he deserves an honorable mention. Consistently high quality, great prices, and can't-beat-it customer service. Definitely the go-to place for high quality gemstones.


I've finally joined Facebook! Please visit me under Strega2 Jewelry and enter my weekly giveaway raffle, held each Friday.


Divinely inspired and indescribably beautiful paintings of Goddesses throughout world mythology. Gifted artist Sandra Stanton has captured the essence of the Divine Feminine in various cultures. I love the way her Goddess figures look timeless and modern at the same time. My sincere thanks to Ms. Stanton for her written permission to use her paintings, which have inspired many of my Goddess pieces of jewelry, in my Ruby Lane store.


Sumptuously gorgeous authentic Medieval music from 6 very talented ladies. Haunting, memorable and unlike any other sound you've ever heard.


Beth and Barry Hall have produced what may be the finest collection of Medieval Christmas and Winter Solstice carols to be found anywhere. The instruments and period renditions are impeccably accurate. You will hear holiday music exactly as the lords and ladies of a Late Medieval or Renaissance court would have heard it. This is a treat to be savored all year round.


A sanctuary for abused and abandoned big cats.


Possibly the most glorious - and remarkably original - artisan jewelry to be found anywhere on earth. Tracey Pettingill's work leaves me in awe. No other jewelry artist can remotely compare with this lady's extraordinary talent.


Food for the gods, original and all prepared in a healthy, nutritious manner. 'Delectable' does not begin to cover Chef Jeena's recipes. She provides extensive step-by-step photos and videos so you can see what the preparation looks like in each phase. If you love good food, this is the website for you. Chef Jeena is an artist.

Add a link to me!