DISCOUNTS up to 50%....Miscellany to Appeal to Your
Sense and Sensibility
About
Sentimental Journey
Our Service Pledge
"Quality Antique Jewelry & Smalls for the Victorian Lady & Gentleman at Heart"
We would like you to feel as if you were going up to your grandmother's attic and looking in the dusty old trunk from long ago. You'll find that our old trunk (we call it our treasure chest) is full of antique and vintage jewelry. You'll also find a treasure trove of smalls, including silver, ladies and gentle-men's accessories and some unique items to choose from. All of our merchandise on the following pages is guaranteed as described. We are honest and try to be accurate in our descriptions. If you have any questions please ask before making your purchase. We want everyone to be pleased with their purchase.
About Us
"Quality Antique Jewelry & Smalls for the Victorian Lady & Gentleman at Heart"
"VINTAGE WEDDING CAKE TOPPERS"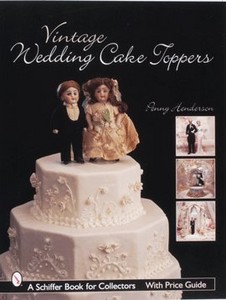 About "Vintage Wedding Cake Toppers"
Full of charm and romance, wedding cake toppers are a delightful new collectible whose popularity is increasing rapidly. This expansive survey of toppers dating from the late nineteenth century to the 1990s presents over 575 color photos showing an incredible array of miniature bride and groom figurines in many different styles. Traditional, military, and "cutie" figurines are all included, each identified by type of material used, circa date, size, and current value. Also shown are cake toppers in the form of cherubs, doves, and bells, plus those used for celebrating special anniversaries. The fascinating text provides a history of wedding cakes, bride and groom attire through the decades, and tips for determining the age and value of your vintage toppers. Collectors, romantics, and brides-to-be will all be enchanted by this unique and joyful book.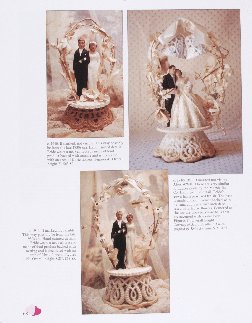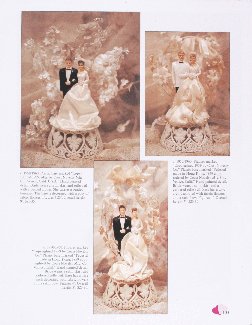 About the Author
Penny Henderson author and proprietress of Sentimental Journey. I am a collector and antiques dealer, and have many collections but my most prized are my antique and vintage wedding cake toppers. I have written a Schiffer collector book called "Vintage Wedding Cake Toppers" that is available from me (signed copy) by emailing me. You can also purchase it from most major book stores. I hope that collectors, antiques dealers, confectioners, and romantics, will enjoy the pictures in my book as well as the history of the wedding cake topper. It is also a great reference guide for dating, valuing, and caring for your vintage cake topper.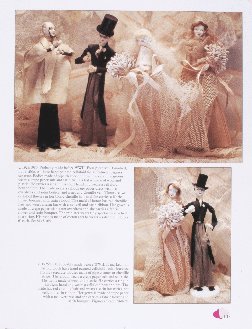 NOTE:
I buy vintage wedding cake toppers so if anyone has one of these little gems to sell, I'd be most happy to see it. I also do minor repairs and restorations on vintage cake toppers.
Penny
»-(¯`v´¯)-» Email address provided at time of purchase »-(¯`v´¯)-»
Inland Empire, CA
92223
View Location
Email Shop