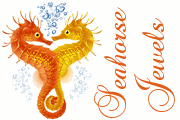 Upon Request
Vintage and Artisan Jewelry and Other Pretty Things
Favorite Links
Serving the Online Community Since 1998

Shop . Sell . Relax
Antiques & Art . Vintage Collectibles . Jewelry

Unique handmade jewelry at affordable prices.


Non Toxic Cleaner for your Vintage Jewels!


Accessorizing Dames to Divas!


NOBODY BUYS OLD DIRT!


Specializing in vintage costume jewelry; Renaissance and Medieval jewelry and Christmas tree pins by Dorothea. Home of "Researching Costume Jewelry" an extensive resource with jewelry history, pictures of marks and signatures.


Milky*Way* Jewels Antique and Collectible Jewelry


Unique and affordable handmade artisan jewelry using semi precious stones, Swarovski crystal, freshwater pearls, lampwork beads and sterling and vintage components.


Elegant Collectible Vintage & Designer Jewelry


Put a little of the past into your present, open Granny's Jewelry Box and discover jewels from days gone by!


Vintage costume jewelry, vintage linens, old sheet music, vintage vanity items & more


Handcrafted earrings, necklaces, bracelets and more! Great gifts for any occasion, or just because you deserve it!


Lang Antiques has one of the largest collections of antique brooches, antique pins, estate brooches and estate pins anywhere in the world. Please come and take a look at our Antique Cameos or our Jewel encrusted Estate Bee pins.

Add a link to me!