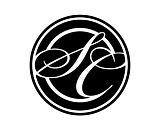 Ridgeville, ON, Canada
A passion for glass
Favorite Links
Serving the Online Community Since 1998

Shop . Sell . Relax
Antiques & Art . Vintage Collectibles . Jewelry

Our "home" site. Still a work in progress that should become a great reference for glass collectors.


This site is a general resource about art made from glass. It includes extensive links lists for galleries, studios, museums, sources of information, events, organizations, publications, etc


Our growing photo record of various art glass collectibles and markers' marks.


UK-Based, the name says it all.


Check out the Scholaert Cassel site where we host images of great glass items (past and current).


Great source of crystal and glassware, but also excellent reference for patterns and price.


Excellent reference on Loetz


Great pricing reference


Useful forum for art glass fans


A good general reference site.

Add a link to me!