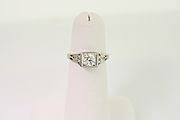 Toledo, OH
Precious Jewels From Time Immortal, Affordably Priced
We are currently unavailable until Monday, May 12. We will respond to emails during our absence. Thanks so much for stopping by, see you when we get back!
Favorite Links
Serving the Online Community Since 1998

Shop . Sell . Relax
Antiques & Art . Vintage Collectibles . Jewelry
Add a link to me!