Popover right
Sed posuere consectetur est at lobortis. Aenean eu leo quam. Pellentesque ornare sem lacinia quam venenatis vestibulum.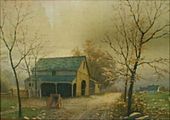 Your search for Vintage Collectibles:Disney:Pottery, Jack In The Bean Stalk, Children,Animated,Fairy Tale, Story Book, Mug Cup did not match any results in Shop Prairieland Antiques
Add to Wish List ~ we'll email you any future matches!