---
About
Pilula Jula Artisan Handcrafted Jewelry
Our Service Pledge
I guarantee my jewelry for a life time~using only quality Sterling Silver and Gold components coupled with meticulous craftsmanship affords me this claim. Therefore please purchase with the complete comfort in knowing I will stand behind my designs and repair or resize or refurbish anything you have purchased from me.
This business is my livelihood and I intend to continue designing unique and creative jewelry for a long time; I would love to have you experience owning and wearing Pilula Jula Jewelry so if you are looking for quality and exciting, cutting edge designs please give it a try. I promise you will love it or your money back - guaranteed!
Now enjoy browsing through my shop - thanks for visiting.
About Us
Offering distinctive original handmade jewelry for the past 17 years online!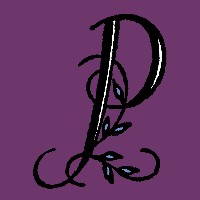 ...JEWEL TALK...
12-8-14
Check out my interview on the Ruby Lane Blog! https://www.rubylane.com/blog/categories/jewelry/ruby-lane-shop-owner-spotlight-pilula-jula-artisan-handcrafted-jewelry/
FRIEND ME on Facebook... link is in my Favorites folder to the right on the home page, or just search for Pilula Jula on Facebook. Get the latest and also view photos of my jewelry from over the years - I am still working on that!
...ABOUT PILULA JULA...
This space is where you will learn a little about me and my craft; hopefully it will help to ease your mind where buying handcrafted jewelry online is concerned...
Pilula Jula is me, Traci Leonard. I started designing handcrafted jewelry in 1977 as a teenager. I have been selling my jewelry online for over 17 years, 14 of them right here at Ruby Lane; I love what I do - I truly do - I believe designing jewelry is what I was meant to do. It took me several years of corporate America and then working creatively for someone else before I finally decided to take the big step from part time hobby to a full time business.
I do not mass produce my jewelry nor show it in a multitude of retail venues or street faires/art shows/swap meets etc; I have chosen one gallery in Minnesota to carry my line. By being selective I am able to continue to design high quality jewelry and offer a varied selection to my retail clientele. I try to schedule several Trunk Shows throughout the year where I personally spend a full day promoting my line. I will continue to do this even from out of state. So if you are interested in meeting me, plan to visit at the next Trunk Show! Email me for specifics.
Many of you have asked if I offer my "entire line" here at Ruby Lane - unfortunately I do not, mainly due to time constraints and my retail business. I have cyber-met and worked with some of the most fantastic women (and a few men) over the years - I adore this part of my work and am continually striving to dedicate as much time as possible to my Ruby Lane shop. Your support and encouragement are so very much appreciated I can't begin to tell you how much it means to me!
So if you are looking for statement making accoutrement and don't relish running with the pack, take a peak.
...THE HISTORY OF PILULA JULA...
As a child of the 70's I reveled in stringing turquoise and bird fetishes onto hooped earrings and later became mesmerized by cutting & molding & casting Sterling Silver into rings and pendants. In the late 80's when I hung up my shoulder padded power suits and shelved my gold chunky earrings for bohemian casual I turned to organics.... hemp cord and trade beads; this only lasted as long as my attention span - short -. One day I dug out an old charm bracelet from my youth and uncovered boxes and boxes of Vintage jewelry from my grandmother - I was inspired to delve into combining Vintage pieces with contemporary components and refashioning charm bracelets into little works of art. I continue to avidly collect Vintage jewelry and charms and frequently incorporate them into my creations.
Having dabbled in so many different mediums where jewelry is concerned, the one thing that has remained a staple in my work is the charm bracelet. My style evolves around unusual combinations of gems and textures; I love all gemstones! The unusual and rare obviously fascinate me but I also enjoy bringing style and new life to more common stones. I love working directly with metal and still do fashion my own hoops, components, head pins and what not, but my real interest lies in the actual combining of components - the thrill of spending hours finding the perfect combinations and assembling them is what keeps me motivated. I have honed my techniques over the years and pride myself on expertly crafted and assembled jewelry.
My inspiration has always been from the beautiful jewelry of years gone by. From antique to 60's vintage I find it all mesmerizing. Studying designs of the past, I am amazed when looking at today's modern jewelry and realizing, it has all been done before. My goal has always been to be unique and stay true to my style. I diligently spend hours striving to offer fresh and cutting edge designs in my quest to drape all women in fabulous jewels. Thanks for choosing to wear Pilula Jula!
My best,
Traci
...RECENT CLIENT FEEDBACK...
Dear Traci, I received the beautiful lapis bracelet today - it
fits perfectly and I love it! Thanks so much!
Hi Traci,
I'm so sorry I haven't gotten back to you after receiving my precious gems. I'm just fascinated with the colors on Hush, Hush. Probably one of my favorites now. I was going to give my sister the lily pad one, now I'm debating, its just so adorable I love it. And of course the earrings, always love these colors together, as I love Christmas and they remind me of that wonderful holiday.
I will treasure these as the work of art they are!
Thank you so much, for my first green amethysts….the silver work and gem cuts are absolutely unique.
Hi T! Your package arrived yesterday and wow! Thanks so much for the wee surprise which is actually a mega-wee surprise!! I had been drooling 0over this very necklace! xo

I'm wearing the apatite and garnet bracelet right now and it fits perfectly, plumping and all :).

Thanks so much Traci! I love wearing your creations, they're infused with positive karma, I feel good!!xo
Received my earrings! Thank you ...love them and your packaging
was superb!
I have a shop on Ruby Lane as well ---------, and I'll be
sure to visit you again! Best, ------
traci dear,
all arrived safely at my door and into my hands this afternoon.
i feel like i struck the pot of gold at the end of the rainbow -
especially the blues in the boro and the sleeping beauty
necklaces have me singing anything and everything but the
blues....just so pleased. BTW, the wee diva adored hers too -
"really cool" so to speak! thanks
again for everything, from your happiest customer.
hi traci,

your art is going to be the death of me, or let's say my wallet. if i were queen, u would be my court jeweler....for sure.
I love everything Traci!! Wearing your Stopping traffic line tomorrow to business meeting...counting on the skulls to make a statement!;) hope everyone is a little worried when they see the skulls :)

Many thanks!! You are off the charts talented and creative!!
Hi Traci!
My adorable bracelet arrived over the weekend and I just love it. Wore it last evening to dinner. It is so comfortable and a great layering bracelet.
You are such a pro, Traci. You reinforce what great customer service means…it is incentive for me to step up!
Have a great fall….I check your site often to see the goodies….Take care,
Hi Pi........just to let you know I received my bracelet and it
fits perfectly. I love it and so does the husband. Your
packaging, enclosure cards etc. are so sophisticated and
beautiful....it's no wonder you're very successful. Thank you
again.
Hi Traci - I got the bracelet. It is so simple yet smart. Very
creative. I am still in awe of your talent!
Wow did these come fast! I love them, thank you!
hi, just received the bracelet..it is more beautiful than the
pics and it fits perfectly..thank you again, lg
Hi Traci - got the earrings and they are very cool! I am glad I went with the lotus stud back..it looks perfect! Thanks so
much...I will enjoy wearing them!!
Traci..
Received UNISEX
draggin the line II... Leather Triple Strand with Skull Charms Bracelet
INCREDIBLE!! Love it!! Words cannot say..Will watch your store for the future. (me/gifts)
Highly Recommend!!
Thank You!
Hey Pi,
I got the bracelet and I love it! Goes perfect with my jewelry and attitude.

I picked up the bracelet on Tuesday and I am completely in love with it. I really love the organic sense of it. I'm so grateful I got a chance to buy it before someone else picked it up! I love the tiny little skull. I've never seen one so tiny before! The size is perfect, too. Thanks so much, Traci!! I will enjoy it a great deal!
Traci, I love my jools and I am wearing the blue one today. Thanks for making
my day!
Hi Trace...received your most beautiful earrings yesterday...I'm very pleased!!! Thanks so very much!
Hi Traci,
My bracelet just arrived...and it is beautiful!!! I can't wait to wear it. I may have to go find a new outfit just to go with the bracelet. :-)
Thanks so much!
Hi, Traci. I received my jewelry yesterday. Thank you! The pieces are fab...I'm actually wearing the earrings today!
Cheers,
Hi Traci,
Just wanted to let you know that I received the mended (lol) jewelry back, and wow, I'm impressed.
Also I wanted to let you know that I was floored with those earrings, they are absolutely stunning.
I love them. What beautiful pieces, how even they are. I'm glad I don't live too close to you I would be trading my children and husband and pets for your jewelry.
Take care,
just wonderful, thanks
Hi Traci,
I received my beautiful earrings today, and just had to let you know how thrilled I am with them. They're even more stunning in person. The size is exactly what I need, and the design and size and style of beads are perfection!! Exquisite creation! Can't wait to wear them. I'm certain I will return very soon to make another purchase.
A very happy and satisfied customer!
Cheers,
Dear Traci
Thank you so much for the beautiful earrings. They are so unusual and very beautifully made. I have been admiring your work for a while and so glad I decided to buy a piece from your collection. I will definitely be back for more.
Once again, many thanks.
Hi Tracy
I just got the shipment this morning. I love the earrings !!!
Thank you so much, please keep me posted on any new jewelry

Hi Traci,
I just wore this beautiful necklace for the first time today. I'm
a college professor, so I always try to look put together. Your
jewelry got rave reviews - and - I hope some new customers.
Love this necklace,
Hey Traci,
Just wanted to shoot you a quick note to tell you again how much I appreciate your talent! I have on, today, Cry Wolf and I absolutely love her. The colors and pieces you chose to make her, makes her one of my fave bracelets (and you know I have a lot :-)
There are so many artisans out there but I want you to know I think you are one of, if not THE, best of the bunch!!
Have a great weekend.
Hi Traci
My earrings arrived yesterday and I love them. They are just so unique and adorable--I can't wait to wear them. thanks
Hi Traci~
Just want to let you know that I received the ankle bracelet I recently ordered from you. I couldn't be more pleased!! I have really been looking forward to receiving this, because I was really bummed that I lost my old one....however, your amazing packaging slowed me down! Classy and beautiful! Having taken my time admiring the detail and quality, I was not disappointed when I got to the jewelry! Truthfully, I was concerned about spending more than a few bucks on myself for an ankle bracelet...however, it's easy to say, this is so worth it!! Thanks so much for the unique, fantastic piece of jewelry! I will cherish this...and with your ease of purchase, quality, and detail, I will definately be back! You have a new fan.
Dear Traci,
I awaited my purchase with some trepidation, wondering if the workmanship and quality would be what I was hoping for, since for me, or a disappointment. So, I'm writing to tell you how much I love this necklace. It will be a favorite possession for years to come, and I thank you for your fine skill and your wonderful artistic sense. It is really beautiful and I thoroughly enjoy having it near me. Receiving it was an enjoyable experience starting from the lovely and creative packaging, to my happy surprise upon opening the box and seeing such a beautiful, quality item.
Many thanks and best wishes,
Hi Traci---I got my bracelet today and it's just gorgeous and fits perfectly-It's even more beautiful than the picture---truly one of a kind--you're really a genius!--The work is incredible--the stones look so mystical against the
silver--it's very poetic--it looks like something from another time. I love the way it tinkles. I'm going to write about it in my novel. I'm hooked forever. It's been such a
pleasure---thank you so much!
Hey Traci! I got my package today WOOHOO! I'm wearing the cowgirls-get-the-blues bracelet and the earrings right now. FAB-U-LOUS pieces. Love them all. But of course! I fully intend to do some more shopping with you!
Hi, Traci. I received my earring package today. Thank you! They are all beautiful! I can't wait to wear them. :-)
Hi Traci,
I got my bracelets today and I love 'em!
Hi Traci --
The turquoise bracelet arrived today. It's a great fit -- thanks so much for adjusting it.
It's a beauty -- and I just love that vermeil bali clasp. So much so that I think I'll be wearing it with the clasp on top of my wrist...Anyway, thanks again, and I love the bracelet!
Thanks so much for the quick ship, Traci. I think the
Pilot II are so cool. It's been a challenge finding a
pair of earrings that are modern and hip with pink. I
thought that these fit the bill perfectly.
Beautiful, beautiful, beautiful...I received my pkg. today and love them all. Wonderful work. Thank you
Hi Traci! I recvd my package today with the "fortune teller" set. I love it! And what lovely packaging -Just fabulous, everything, and especially the JEWELS of course!
Traci,
I love the bracelet, and thanks!
Hi, Traci. I received my "lady pilot" body necklace today. It's fantastic! Way, way cool! Thanks so very much...I can't wait to wear it. :-)
Hi Traci,
Received your wonderful jewels yesterday, just love them.
Hiya Traci
The earrings arrived ten min ago...they are fabu...they are
the perfect length Thank you thank you thank you
Hi Traci,
I just received the earrings and I am so pleased with them. They are just lovely and I'll treasure them. They're exactly what I wanted. I'll be back for more. Many thanks for such a nice product and the great service.
Traci,
I received my 3 pair of earrings today. Thank you again for making the 2 pairs at my special request. They are wonderful! I've said it before and I'll say it again, I love the quality and weight of your pieces. Some vendor's pictures are so magnified that their pieces look better in the pictures, yours look better in person and you never disappoint.
I received the bracelet today, and I love it. I love the toggle, it is sooooo gorgeous! Thank you so very much!!!!!!!!
Thank You So Much Traci, for these Delightfully Charming and Sophisticated Pink Peruvian Opal Earrings!!!! They are gorgeous stones and I love the Oxidized nature of the silver, and the movement is wonderful!!! Your final pair for me from Mpls.!!!!
Traci,
Received your package today, wow you're fast. I do appreciate it and as always, I just love your jewelry.
Hi, Traci. I received my "hoopla" earrings today. They have a wonderful sway and I so love the colors and the "jumble" of the crystals. They are fabulous! I look forward to my next purchase.
Hi Traci,
You made my day! I absolutely LOVE the bracelet and it fits PERFECTLY!!!
It will be my signature bracelet I can tell!!
Many many thanks and of course I'll be back!
I reach for your jewelry over and over! Thanks again!!
Hi Traci!
My earrings arrived yesterday and they are just wonderful! I will get a lot of wear out of them. As usual, you have out done yourself in quality and service.
Dear Traci, Received the stunning apatite necklace today. It is really very beautifully made. Thank you for wrapping it so nice and your quick response.
Hello Traci,
Just to let you know that these arrived safely - I love them!
I'm wearing them as I type.. So thanks again.
Hi Traci-
The bracelet arrived safely in Saturday's post. I couldn't be happier with it - it's gorgeous! I will definitely be back for more.
Anywayナyour jewelry photographs AMAZINGLY, and yet photos still canメt capture just how beautiful your pieces actually are!!! For me, nothing equates to the heft and feel of fine jewelry -delicious is the word that immediately comes to mind - so, I want you to know that Iメve had a モfeelヤ-day with my new jewelry since it arrived yesterday!!!
Traci, it's just fabulous! you're a gem yourself for making the change with such good spirit. thanks again!
I love 'em!
thanks much
Traci,
You have out done yourself on this bracelet. I think this one is going to be my all time favorite- but keep them comming.
Your the BEST!
Thanks for being such a nice unique person,
Keep making those cat bracelets! You are my favorite and I recommend your bracelets to everyone!
Thank so very much for your unique bracelets,
Traci,
Received package.!! Just beautiful, I love them, I just keep getting reminded why I love your jewelry...
Hi Traci!
Not a question...but just to say...WOW! I LOVE MY EARRINGS!
These are simply sensational and I can tell I will be wearing them alot! Your art is exceptional and I always can tell when I am wearing a "Pilula Jula" design! Beautiful! and make me feel so femme!
Hello, Traci! I picked up my bracelet from the post office this morning. It is wonderful...and yummy...and substantial! Truly...it is exactly as I'd hoped it would be and I thank you for such a quick and simple transaction. This is the third piece I've purchased from you and I am so pleased with your quality. You have become one of my favorite Ruby Lane artists/vendors and you can bet that I will be sure to check your store every time I'm in the mood to buy jewelry. Thanks, Traci.
Traci,
My bracelet arrived today and I absolutely love it. You are a true artist! Keep making those bracelets!
Thank You for going out of your way to help find what I wanted.
Hi Traci-
Love these two pairs as well - very inventive and cool earrings!
Traci-
Rec'd my earrings today and I just adore them! I have them on now and they are so light and "schwingy"! My day has now improved considerably...thanks for continuing to amaze and delight.
The necklace is absolutely gorgeous and I plan to wear it today! Thank you again for your kind attention and wonderful craftsmanship. Your pieces are always an absolute joy to wear. I look forward to visiting you again soon!
Traci,
These earrings are FABULOUS! Can't wait to wear them...I know I will smile as soon as I put them on. Your designs consistently surprise and delight me!
Traci -
You have simply outdone yourself!! These earrings are so beautifully and professionally designed - and the clipbacks look great!! I have had them all on tonight and am thrilled.
Thanks so much for sharing your talent - as always, it's been a pleasure.
Just a quick note to let you know that I received my package this afternoon and everything fits beautifully! The sunstone bracelet and earrings are even more beautiful in person than in the pictures and I'm thrilled with my purchases.
Thank you again for your always kind attention and exquisite artistry. Your pieces are a joy to wear and I reach for them often! I look forward to visiting again with you soon.
Dear Traci:
I love the earrings! They're so original -Thank you again for your always kind attention and splendid craftsmanship.
I love your jewelry~very unique and gorgeous. People always ask me about my pieces I have purchased from you.
The earrings are fabulous!!!!
The earrings arrived today and they are beautiful. There is something both earthy and old world about them. I love them! Thanks
Hi Traci,
Got the earrings today and they are breathtaking...so much prettier than I thought they would be! I love them, thank you so much!
dear traci,
I have just received my first piece of jewelry from you. The necklace is called the "Painted Desert" turquoise and appatite stones with vermeil rondelles. It is true to the photograph you took of it. Let me say it took my breath away. You are truly an artist. Thankyou for this beautiful creation. I hope to view and purchase more of your lovely designs in the future. sincerely,...
Received them yesterday, they are so beautiful. You out did yourself this time. Their gorgeous. Thanks!
I love the green earrings! You will be glad to know I mailed the gift to my Mother in Law and she loved the earrings soooooo much...
I received the beautiful bracelet and I am so excited (though slightly jealous) to give it to my sister for her birthday. It's so lovely and well crafted. You have great skill and I will definitely be surfing your site more often. Peace and Blessings...
I just received both bracelets and they are Fantastic! Thank you so much and please keep designing these wonderful bracelets. You are still my favorite!
I am completely blown away by this piece! As the song "Sledgehammer" goes, "...this will be my testimony/I kicked the habit/Shed my skin/This is the new stuff/I come dancing in..."
Your talent is obvious, your joie de vivre infectious. You rock!
Just want to let you know that I got the earrings today. They just so totally rock!!! The pictures just do not do them justice.They are so gorgeous!!!! I absolutely LOVE them! You continually inspire me. I just love your work!!!
Traci, the earrings arrived and they are beautiful. Thanks so much...
Just received the earrings and they're gorgeous! My husband happened to be here when I opened the package and tried them all on - and commented on how beautiful and creatively done they are!
(It's taken years - but I've trained him to appreciate great
jewelry!) So thanks again for your GREAT taste and service!
I just received the "Wuthering Heights" bracelet and it is GORGEOUS!!! I am so pleased with it, and I'm wearing it right now! I need to make a point of checking your jewelry out on a more regular basis, because there have been a few times that I completely fell in love with one of your bracelets, only to learn it was already sold!
I received the bracelet today - yum!
What a beautiful, beautiful piece of jewelry! I'm speechless! I absolutely love everything about it, and when I modeled it for xxxxx, he said, "Oh YEAH, that is really you!" I'm just thrilled beyond words. Thank you SO MUCH!!! ;-)
Body jools arrived today!!! They are so me......have been layering them with pieces that I own.......WOW. I love it - simply spectacular. As usual, your pieces exceed my expectations (and I know how wonderful your work is)...
The earrings arrived yesterday and are absolutely beautiful. thank you so much...
I love your jewelries. They are lovely.
Picked up the bracelet yesterday at the post office. I simply adore it! I am wearing it with a silver bangle right now...
Thank you so much. The bracelet and two pair of earrings are so beautiful. I will check back from time to time to see what new items you list.
Hi Traci, I love my bracelet! It is even more beautiful than I thought it would be...
Traci, Oh! My! It's absolutely beautiful! :) Thank you so much. I can't wait to wear it...
Goody Goody!!! I'm wearing my Sorcerer bracelet today - OK, am wearing the Holiday bracelet on the other wrist. LOL. ...
Traci, My earrings came January 3. I love love love them. Thanks so much for sharing your talent with me. ..
The bracelet I got from before is such a conversation piece. I've had men stop me to look at it and admire how pretty it is! Women love it, of course. I tell everyone how beautiful your work is and how they can have one of your pieces too...
----------------------------------------------------------------------------
Copyright protected ©1998-2017 Pilula Jula Artisan Handcrafted Jewelry™ and or Evetta Hill™ All rights reserved. This includes all descriptions, names and general writing in association with my jewelry.