Popover right
Sed posuere consectetur est at lobortis. Aenean eu leo quam. Pellentesque ornare sem lacinia quam venenatis vestibulum.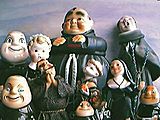 Your search for Vintage Collectibles:Books:Antique:Na-kupuna. The Hawaiian Legend Of Creation. Julien Darwin Hayne. First Edition. Hawaii did not match any results in Shop Antique Goodies
Add to Wish List ~ we'll email you any future matches!