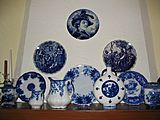 Reno, NV
RING SALE: Featuring Antique Flow Blue, RS Prussia, & Meissen Porcelain & Rare Treasures.
Favorite Links
Serving the Online Community Since 1998

Shop . Sell . Relax
Antiques & Art . Vintage Collectibles . Jewelry

Old south silver is the website of Jerome Redfern, a Specialist in Antique Silver from the South and Midwest. Offering interesting information on Southern and Mid-Western Silversmith's with a folksy side.


Great shop with a large inventory of wonderful Antiques and Collectibles. A wide range of items and prices.

Add a link to me!