Popover right
Sed posuere consectetur est at lobortis. Aenean eu leo quam. Pellentesque ornare sem lacinia quam venenatis vestibulum.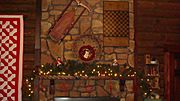 Displaying Items 1 - 4 of 4
1910 German Embossed New Year's Postcard Angel Girl in Bell Tower Rings in New Year With Gold and 4 Leaf Clovers
$18 USD
Beautiful 1908 Raphael Tuck & Son Father Time & Angel Pink & White Dogwood Blossoms New Year's Postcard
$15 USD Offer
SALE Cool 1907 New Years Postcard 3 Victorian Delivery Girls or Cherubs Driving Coach Fast!
$12 USD Sale