Popover right
Sed posuere consectetur est at lobortis. Aenean eu leo quam. Pellentesque ornare sem lacinia quam venenatis vestibulum.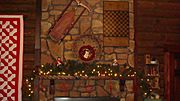 Displaying Items 1 - 4 of 4
SALE 1912 Embossed Christmas Postcard Darling Little Girl With Riding Stick Horse
$10 USD Offer
$10

$5

USD

50% Off
1912 Christmas Postcard Made in Germany Little Girl Feeding Birds Brown Fur Coat, Muff & Hat
$14 USD Offer
$14

$7

USD

50% Off
SALE So Cute 1903 Christmas Postcard Little Girl in Pinafore Hides Her Puppy Dog Under Tablecloth!
$13 USD Offer
$13

$7

USD

50% Off