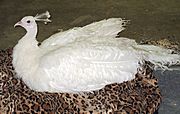 Pasadena, CA
Antique Shopper's Paradise !
Favorite Links
Serving the Online Community Since 1998

Shop . Sell . Relax
Antiques & Art . Vintage Collectibles . Jewelry

Highly known New York jewelry designer with an ethnic flare. She has moved on to creating works of art in home decoration. Although she now longer makes or designs jewelry, she still will make any repairs needed to her pieces.

Add a link to me!