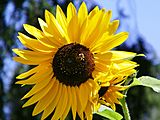 Redwood City, CA
1st Edition Books, Jucaica, Pottery, Kitchenware, China, Purses, Restaurant Ware
Favorite Links
Serving the Online Community Since 1998

Shop . Sell . Relax
Antiques & Art . Vintage Collectibles . Jewelry

Eclectic Vintage Treasures - Purses, Jewelry, Kitchenware, Ephemera & Holiday Collectibles!


Antiques Roadshow Insider will take you behind the scenes to chat with dealers and appraisers, auctioneers and collectors. You'll see what's selling, what's in demand, and what prices people are paying. You'll discover the signs that can reveal hidden value in an antique. And you'll find out how to spot tomorrow's hottest collectibles today, while they're affordable!


The Vintage List Online Directory - Your Guide To All Things Vintage Online ~ Stores - Shops - Blogs - Communities - Forums - Services - Media


Remember to wag more, bark less! Tails about man's best friend.

Add a link to me!