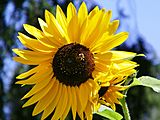 Redwood City, CA
1st Edition Books, Jucaica, Pottery, Kitchenware, China, Purses, Restaurant Ware
We are currently away until Tuesday, March 25. We will try to respond to emails during our absence. Purchase orders are welcome and will automatically reserve the item for you. We will be happy to confirm your purchases and answer any questions upon our return.
Ruby Lane Peek Links
This free tool is a quick and easy way to link other web pages and/or blogs directly to this Ruby Lane shop! Use the tool to put this shop's items, a banner or listing on your blog or web site. Here's how it works:
First, choose the look you want your link to have.
Next, simply select and copy the html that is in the field that corresponds to it,
Then paste it into your web page or blog's Links tool.
If you choose an option that displays the shop's item photos, pictures are automatically updated as the Ruby Lane shop is updated. It's that easy!