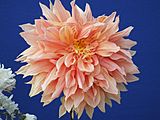 Westchester, NY
Support living artists .... buy handmade items!
Favorite Links
Serving the Online Community Since 1998

Shop . Sell . Relax
Antiques & Art . Vintage Collectibles . Jewelry

Functional art items hand-fashioned by KateCreates. 10% discount to all my RL subscribers.


A fabulous site for clasps you can't find on this side of the Pond. Terrific customer service, too

Add a link to me!