One-of-a-kind, unique
jewelry and art creations...
About

Jewelry Fanatic
Our Service Pledge
Customer satisfaction is a requirement! All orders are packaged with care and shipped quickly. All orders are appreciated. Repeat customers are treasured!
About Us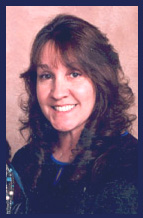 I have been creating unique and original jewelry for five years, selling at juried art shows and online... I now sell my jewelry creations online exclusively at Ruby Lane.
I am a Senior Instructor with Art Clay World and also hold certifications in Precious Metal Clay (four levels of certification from PMC Connection plus Rio/Guild Certification). I enjoy making totally unique, one-of-a-kind pieces in pure silver and 22K/24K gold.
My delica-beaded, free-form peyote pieces (some of which took over 80 hours to create) are show-stoppers. I get more requests for these pieces than any others (and often get stopped in restaurants and malls when I am wearing one of the pieces).
My pieces are unique... sometimes bizarre... I hope that you love my jewelry as much as I love creating it!
By day, I'm an Executive Director of IT and Product Development (Software nerd)... by night, I'm a JEWELRY FANATIC!
I ship to U.S. addresses at no charge (free shipping). Foreign shipping is a 10.00 charge (if actual shipping is less, I will refund the difference).
I welcome all comments and questions.
Hugs from Holly
Holly Thompson

Holly Thompson
6405 Walebridge Ln.
Austin, TX
78739
512-288-6591 (Please use email for faster response)
View Location
Email Shop