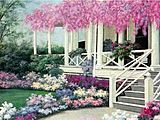 Gettysburg, PA
Depression Glass and Country Collectibles
Favorite Links
Serving the Online Community Since 1998

Shop . Sell . Relax
Antiques & Art . Vintage Collectibles . Jewelry

Vintage dress patterns, collections of dinnerwares, lovely handbags, and lots of vintage collectibles!


This site offers for sale items such as jadite, Fire King, Jeannette, Mckee, McCoy, enamelware, textiles and other vintage kitchen collectibles.


Wonderful china, glass, pottery, vintage kitchenware and small collectibles


Wonderful selection of Vintage Glass & Collectibles!

Add a link to me!