Popover right
Sed posuere consectetur est at lobortis. Aenean eu leo quam. Pellentesque ornare sem lacinia quam venenatis vestibulum.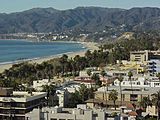 Displaying Items 1 - 4 of 4
A. J. MUNNINGS (1878-1959) highly important British equestrian sporting art PENCIL SIGNED print
$395 USD Offer
19th century English colored engraving of hunting scene with hounds and horsemen after HENRY ALKEN
$175 USD Offer
WILLIAM RUSSELL FLINT (1880-1969) important English 20th century watercolor artist limited edition signed photolithograph print "Gitanas at La Galera"
$625 USD Offer