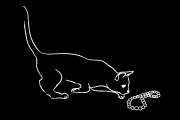 Thomaston, ME
50% off Spring Cleaning Sale in the sale section. Have fun!
Favorite Links
Serving the Online Community Since 1998

Shop . Sell . Relax
Antiques & Art . Vintage Collectibles . Jewelry

Beautiful artisan-crafted gemstone jewelry by Regina.


I purchased a beautiful silver pendant from Paul. His original designs and his craftsmanship are exquisite. Take a look!


From Scotland to you—lots of goodies from Pam. Wonderful jewelry, prints and books for you to explore.


Be sure to take a look at Krista's Korner for high quality, beautifully designed jewelry featuring artisan silver work beyond compare!


Our wonderful animal shelter where cats, dogs (and the occasional bunny) are treated with love and kindness by a dedicated staff and a small army of volunteers (including me!). They are always in need of help of any kind. Take a look at their website and the animals currently in residence!


Earthy Elegance for Women who Love Beautiful Things.


The unique products featured in this Web Site represent some of the finest craftsmanship available today. Over 1000 Maine companies offer a wealth of items created from wood, granite, field and farm.

Add a link to me!