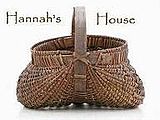 Central, IL
Specializing In Country Primitives, Collectibles & Old Advertising Since 1996
Favorite Links
Serving the Online Community Since 1998

Shop . Sell . Relax
Antiques & Art . Vintage Collectibles . Jewelry

A fabulous addition to our Ruby Lane family, this wonderful shop features 18th & 19th century midwestern & New England furniture & smalls.


Linda from Twitter & Facebook ~ A wonderful RL shop with glorious treasures!


Victoria9898 on Twitter, What a great shop with wonderful things!


Friend Judy from Twitter, owner of a RL shop with GORGEOUS treasures!


Beth from Facebook ~ A wonderful shop with beautiful things!


Friend Dexter Grass on Facebook, great equestrian antiques & collectibles


Friend Carolyn O'Bayley on Facebook. Wonderful RL shop with a huge variety of lovely antiques and collectibles!


A great shop with lots of wonderful vintage items such as graniteware, ironstone and other kitchenware!

Add a link to me!