Popover right
Sed posuere consectetur est at lobortis. Aenean eu leo quam. Pellentesque ornare sem lacinia quam venenatis vestibulum.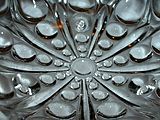 Your search for Fine Art:Paintings:Oil, Oil On Board, C V Grant , Landscape, Forest, Trees, Woods did not match any results in Shop Gems Of Time
Add to Wish List ~ we'll email you any future matches!