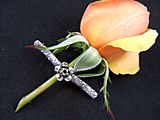 questions. Located in, CA
FREE USA ship on 2 jewelry items-see About Us! USA Money Orders/Checks accepted. PayPal from all.
Favorite Links
Serving the Online Community Since 1998

Shop . Sell . Relax
Antiques & Art . Vintage Collectibles . Jewelry

Great article on That Old Sweet Story: Antique & Vintage Collectible Sugar Accoutrements. The Victorian 835 silver sugar tongs pictured are for sale in my shop now.

Add a link to me!