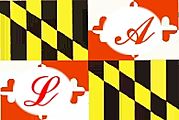 Mount Joy, PA
Offering the Finest in a General Line of Antiques and Collectibles for over 30 yrs.
Favorite Links
Serving the Online Community Since 1998

Shop . Sell . Relax
Antiques & Art . Vintage Collectibles . Jewelry

A generalized site for learning about persian, oriental, etc. rugs


I often "pick" antiques myself here. You do need to know what you are doing, however.


One of the Top National Antique Journals


In formation on Benjamin Williams Leader and other famous artists


A great place to look for European styles in pine furniture, and other decorative arts...


Retinning copper pans!


A good introduction to understanding the oriental or persian antique or semi-antique rug.


An exact and simple definition of tole. Tole painting is done with ONE STROKE! is almost always done on tin! Paper Mache is sort of an exception and in a category all its own. KNOW YOUR DEALER!


A Doorway into the antique metals and much more.


A little known site of the history of fireplace tools.


Anything You'll ever need to know about Heisey Glass.


To restore or not to restore...that is the question!


A site to help you recognize the original from the reprinted. Too often, now, a print is made to sound like it is an antique when in fact it is a reprint. Restrikes of originals can be perfectly acceptable if done from an original plate...Piranessi would be a good example. Know your dealer!


Marks and identification of different Antiques A-Z


A look into the fun of collecting antique and vintage bookends.


The history of how Sheffield Plate was discovered.


How To Clean Antique Tin


Kovels is the Antique Dealers Bible


An Introduction to Colleting Prints


An excellent site to research oriental rugs


Silver and Silverplate care


A fantastic site for researching a highly difficult subject...antique persian rugs!


Scotland made pottery, too!


Submit your antiques to a trusted antique dealer.


A fantastic site for researching the history of Tramp Art


Calculate a shipping quote from me to you- 21120 USA to you-


Educate yourself in identifying antique frame


Great place to view antique fireplace items and they do custom work.


A thoruogh visual list of silver marks


Understanding the story about Currier and Ives Prints


Broker for quoting shipping rates for antiques


Offers Restoration advise and services


great American self taught landscape artist

Add a link to me!