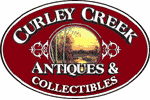 South Colby, WA
Specializing in DOLLHOUSE MINIATURES from the mid 1800s to mid 1900s. Indulge the child within you!
Favorite Links
Serving the Online Community Since 1998

Shop . Sell . Relax
Antiques & Art . Vintage Collectibles . Jewelry

Antique & vintage glassware, household items, and other things unique, fun and unusual.


Rocky Shore Miniatures offers unique handcrafted 1" scale dollhouse furniture and accessories including beds with "bed springs" and down-feather filled mattresses, murphy beds, mini model ships, original folk art oil paintings, and much more.


A very nice site that specializes in antique dolls and bears, antique doll clothes and accessories, and antique lace,ribbon and trims, vintage millinery and Victorian accessories.


Offering 100's of antiques and collectibles for all tastes and budgets


Over 1,500 Items Online! One of the largest single Antique Sites online since 1997. Offering Antiques, Collectibles, Ephemera, Books, Magazines, Sports and Memorabilia, Genealogy, Trivia, Letters From the Past, Search Service, CyberMall, Travel Service, and Educational Site.

Add a link to me!