Popover right
Sed posuere consectetur est at lobortis. Aenean eu leo quam. Pellentesque ornare sem lacinia quam venenatis vestibulum.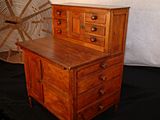 Displaying Items 1 - 2 of 2
1892 Rare Victorian Interracial African American and White Real Photo Stereoview - Camden New Jersey Street Boys - Republican Political Club – C.H. Graves Real Photo View - Universal Photo Art Co.
$50 USD Offer