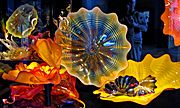 Waldport, OR
Vintage Treasures from the Pacific Northwest....
Favorite Links
Serving the Online Community Since 1998

Shop . Sell . Relax
Antiques & Art . Vintage Collectibles . Jewelry

Louis Vuitton and Jewelry


Uniting quality antique and collectible glassware with passionate collectors. Catisfaction's Glass Gallery Glass Hunter Extraordinaire


Vintage everything...clothing, pottery, glass...


Vintage, Antique & Sterling Silver Jewelry ~ Fun Collectibles ~ Come Find Your Treasure


Specializing In Country Primitives, Collectibles & Old Advertising Since 1996


From vintage glass & pottery to vintage jewelry, we have it all.


A little piece of heaven for those that love vintage jewelry and collectibles


Great collectibles, friendly service, careful packing and quick shipping. Purrfect!!


Selling vintage framed prints, bookends, postcards and more.


Decorative Arts, Glass, Ceramics, Metalware, Vintage Vanity, Accessories, Costume Jewelry, Fashion


Vintage Jewelry Handpicked for You


COBAYLEY's Website....the hub for all COBAYLEY's Antiques and Collectibles pages..


Wonderful online site where lots of sellers and buyers of antiques and collectibles get together to share ideas, information, and lots, lots more.


Karen has a beautiful Antiques and Collectible store in historic downtown Petaluma CA. It is a "must see" if every you visit.


Specializing in rare, unique and beautiful antique porcelain and glass


Fabulous vintage fashion and jewelry....


White Rose has a Fab!! selection of Mid Century Modern Pottery, Alacite glass lamps, Roseville, and so much more...this is a quality shop, with fantastic merchandise...do visit


Wonderful site with all kinds of antiques and collectibles, plus, wonderful fossils and jewelry findings..


Where Vintage never goes out of style...


Your Source for Vintage Jewelry, Collectibles & Accessories.


We sell vintage and antique items especially old glassware and anything else that you may collect


This site has exquisite fine and costume jewelry..every visit is a treat for your eyes...


HIS and HER vintage clothing, shoes, and accessories, and estate finds. . . with that added flair.


Estate Vintage Antiques and Eclectic Finds For You

Add a link to me!