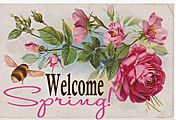 Gladstone, MI
Welcome to our Store! From the freezing North, we have many hot deals in our store.
Favorite Links
Serving the Online Community Since 1998

Shop . Sell . Relax
Antiques & Art . Vintage Collectibles . Jewelry

An antique and collectible directory of shops, along with Kovels Price guide


This is a reference of antique and collectible web sites for shop owners and other reference material.


This site offers a variety of great information for home and garden. The site offers links to other sites as well.


This is a nice variety of reference and links to other collectible and antique sites.


This is a directory site that offers a variety of sites to visit. It is a free listing site and has a catagory for antiques and collectibles.


This is a free link manager program that will link you to a subject of information you want to link to.


One of the internet's first glass sites and one of the single owner sites for Depression glass, Elegant glassware, Depression-era glassware, and Fireking.


This is a free web site to submit buisness to that links to other general crawler sites.


This is a free link site for reference on various topics relating to home, family, and health, and shopping.


This is a great antique & collectible exchange site. You can get reference material about various items, put items up for sale, and find other links.


This is a site that offers dicussions on Restaurantware and links to various groups that sell restaurantware, and have information on restaurantware.


One of the largest single store pictures inventories on the internet with 100's of items in 72 categories of antiques and collectible. This site offers a variety of information and a link directory.


This is an informational site on ceramics and pottery, including links to museums, and other sites.


This is a site on the Christian Broadcasting Network, offering a variety of new worthy information and helps.


Buy or sell almost anything. No listing fees, free image hosting, and automatic re-list. Sellers may link adds to their own website.


Buy, sell, and trade Hallmark Ornaments from 1973 to 2001-miniature ornaments, Easter ornaments, Hallmark Collectors Club & Expo ornaments.


For searching all about antiques, antique dealers, and antique centers all around the world.

Add a link to me!