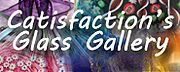 Lynnwood, WA
Glass Hunter Extraordinaire
Favorite Links
Serving the Online Community Since 1998

Shop . Sell . Relax
Antiques & Art . Vintage Collectibles . Jewelry

This link will take you to the Ruby Lane Blog and show you the articles which have been personally contributed by me. Already included are articled with recipes for you to try and a whole series of them are planned for the future! Enjoy... and feel free to send me suggestions for future articles.


This link is to my auction pages on ebay, at any one time there is plenty of beautiful glassware as well as other interesting and collectible items.


Antiques, primitives, collectibles and assorted treasures.


Great Finds From Past Times


All things Vintage..especially Jewelry, pottery and glass


Carnival Glass, Elegant & Depression Glass, Porcelain, Dinnerware and Unique Collectibles


Antiques, Books & Vintage Collectibles to Beautify Life & Help Save the Earth


Great glass at a Great price!


I love contrast in old things - visit my shop for country decorative antiques plus vintage jewelry, children's items, guy stuff, sewing items and much, much more - all at reasonable prices.


Offering a wide selection of glassware and vintage items gleaned from estate auctions of the Midwest.


Quality Antiques,Collectibles,Vintage & Fine Art With Prices Below Book Value.


Enjoy Antiques, Collectibles and Jewelry - from the familiar to the extraordinary!


Specializing in Elegant, Depression and Mid-Century Glass from Pennsylvania West Virginia and Ohio


Roseville, Howard Pierce, Aladdin Alacite Lamps, Art Glass, Victorian Glass, Depression Glass & More


Vintage, Antique & Sterling Silver Jewelry ~ Fun Collectibles ~ Come Find Your Treasure!


Your Source for Vintage Jewelry, Collectibles & Accessories.

Add a link to me!