We're baaaack! More fab feathered finds from Vintage to Victorian just in on the 9th.
Antique Beak
Vintage Parrot & Wild Bird Items ~~ for the feather-brained!
Today's Featured Items
---

View All Shop's Items (496)
About Antique Beak
About Us

Specializing in vintage & collectible Parrot and Wild Bird items. Always buying & selling!
---
05/09/13
Welcome to Antique Beak a shop for Parrot & bird lovers.......everywhere
OK. So we've been gone a while, we admit it. And while we SHOULD tell you of all the hard word we've been doing while away and all the fab figurines we've found while absent the truth is part of the time we were cruising the Caribbean. But more on that later.
We are making up for our lack of listing by bringing you eleven pieces this week that we think you'll especially love including a Victorian desk top Thermometer with a Cockatoo on top, a 1950's Biscuit Tin with Parakeets on the sides, a mid-1800's Bride's Basket with a flock of birds within and a Royal Copenhagen Faun and Parrot figurine that's simply sublime. These are just a few of the treasures that await your discovery by clicking on the "This Week's Arrivals" link just above. Prepare to fall in love....
Speaking of discovering treasures.....one of the places our cruise went was Grand Caymen Island and rather than an excursion we opted to go to the beach instead. Glad we did. On the way we were thrilled to spy one of the island's residents, a Caymen Parrot.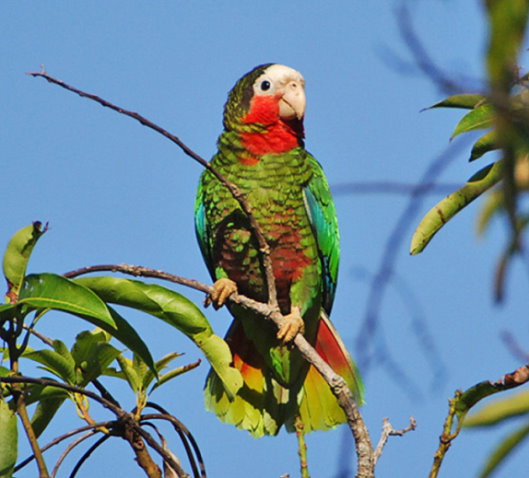 and once at the beach the presence of Frigate Birds overhead was and awesome sight, bringing to mind pterodactyls and all things dinosaur.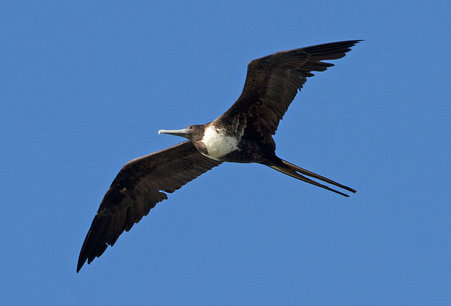 And speaking of dinosaurs, these curly-tailed lizards were running around all over the place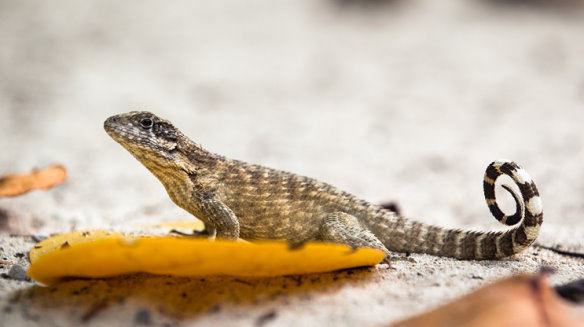 I was so charmed by them I had to look them up and see what they were called when I got home and guess what? They're called Curly-tailed Lizards. LOL!
Wish you could keep up with the new listings on the Beak but don't have the time (or memory) to keep checking back week after week? By popular demand we've created a newsletter that's not only fun but will advise you when new items have been added, typically twice a month. If you'd like to get in on the action just send us an email and we'll take it from there. Of course, you can unsubscribe at any time.

.
Hey! We're now on Twitter! Follow us @wingwoman2.


If you haven't yet come on by our Facebook page, we are now over 2640 fans strong and growing every day.

We have a special treat coming up for you the week of the 20th, especially for those of you that like birds "hanging" around. Come back then and see what we mean.
Until then, the happiest of Mother's Days to you!

Jennifer @ Z' Beak
---
We also buy bird items and consider trades in some cases. If you have anything you think we'd like, let us know!
---
We know how difficult it is to buy items seen only on a flat screen, so we have taken a few views of most items so you can get a good idea of what it looks like from all angles. If you need additional photos of anything please don't hesitate to ask!
---
THANKS FOR STOPPING BY!